I think I mentioned that in the addition we will have a full guest bathroom so that down the road this room can be used as a bedroom. I have never redone a bathroom or designed a bathroom from scratch. I figured it was such a small and simple space I could easily do it. Well, it has definitely been more challenging than I thought! I kept seeing bathrooms I liked on Pinterest, but there was always something I wanted to change or that wouldn't work in our space.
Here are some bathrooms I loooooved: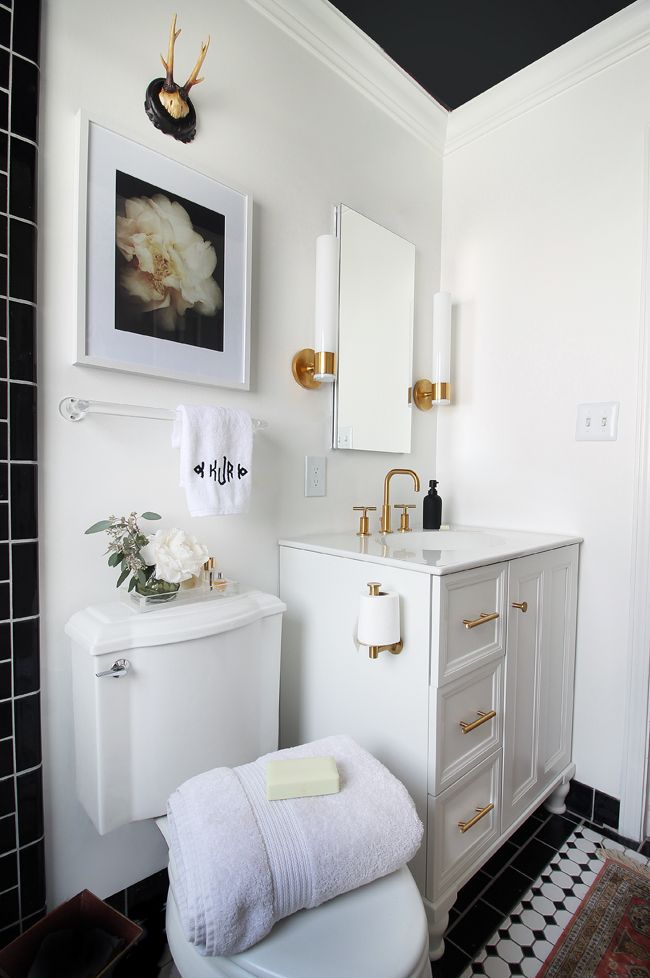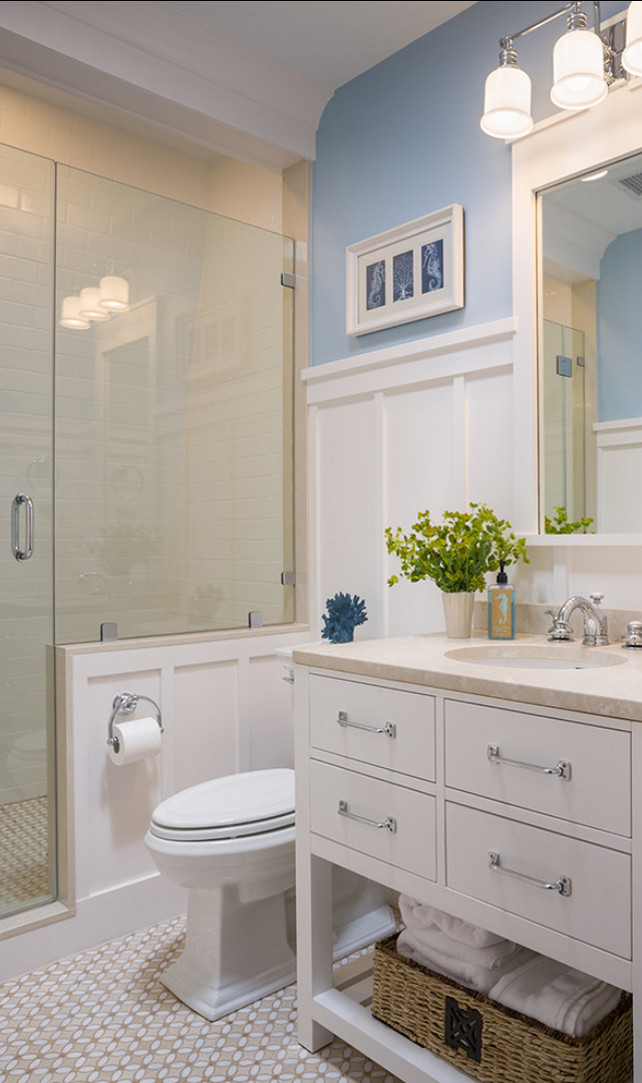 This is our "design" board:
Everything pictured is something we have bought or are buying for the bathroom. The shower is actually a steam shower and will have glass walls/door and subway tile for the walls and ceiling. We are doing a square marble tile for the bathroom floor- almost went with a hexagon tile. The hardware and accessories are all brass or acrylic. Fingers crossed it all looks as good as it does in my head!! I do have a plan for a pop of color, but am waiting until it is all done to add it in.
Last decision I need to make is which knobs to put on the vanity! I found these 4 at Anthropologie and can't decide. Any opinions?!